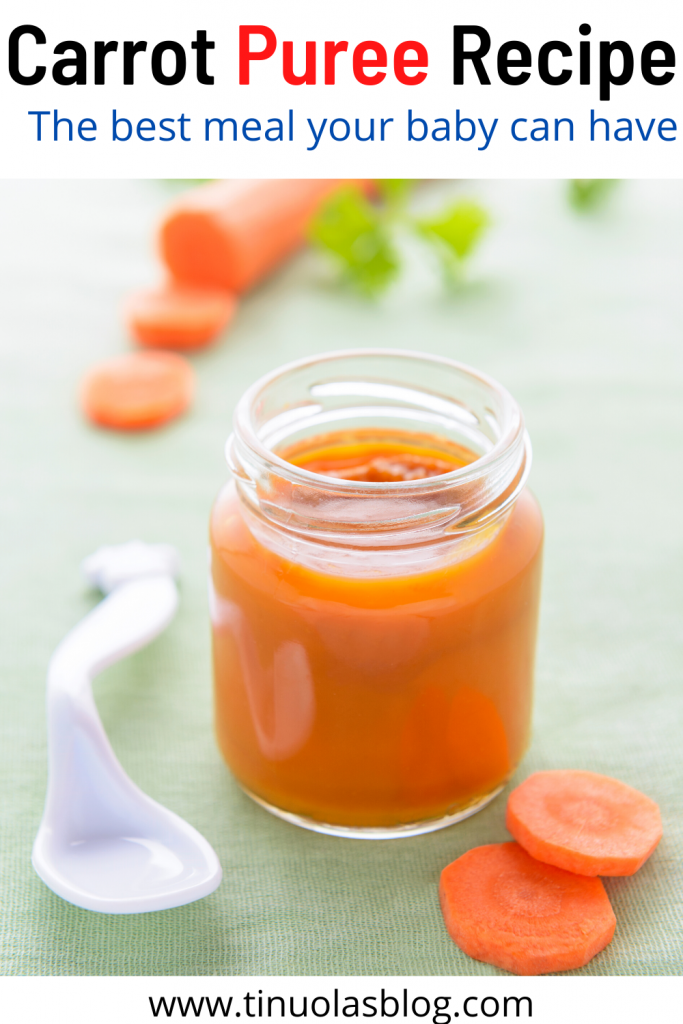 Carrots are one of the sweetest vegetables we have out there. That's the reason most babies love carrot Puree.
I normally wait until 6 months before introducing any solid food to my children.
Because according to the American Academy Paediatrics, mothers should wait for at least 6 months before introducing solid foods to their infants.
Breastfeeding should be the major meal for the first 6 months.
So whenever l introduce it to my children, they instantly welcome it. I'd say they love their yummy carrots puree the most.
Carrot puree is a healthy choice of meal for our little ones. It's soft and has numerous amazing benefits for babies.
It has a lot of vitamins especially vitamin A, which supports a healthy strong immune system for our infants. It's also rich in fiber that helps with infants' bowel movements.
It can be made in a variety of ways, so that baby gets used to a variety of flavours.
Carrots can be paired with other vegetables and fruits such as Potato, Banana, Apple, etc, to make it more nutritious for your baby.
In this recipe, I'll be pairing carrots with potatoes for a fantastic flavour. Breastmilk or formula can also be added for additional nutrition.
I'm assuring you that your baby will like this.
Let's check out the recipe!
Ingredients
2 Carrots 130 g
1 potato 75 g
1-2 ml water
5 g melted butter
50 ml breastmilk/ Formula
Instructions
Clean and wash both the carrots and potatoes. Then cut them into smaller pieces.
On medium heat, place the saucepan, add the water to boil.
Add the vegetables- Carrots and potato, allow to cook for about 12-15 minutes. You can also make use of a steamer.
Check with the fork to see if they're well cooked.
Take them out, allow to cool. Then mash with a fork or a masher, you can also use a food processor to blend everything together.
Add the melted butter and mix everything together.
At this point, breastmilk or formula can be added.
If you feel is not soft enough, more water can be added to make it softer to your level of consistency. Use the boiling water because of the nutrients it already contained.
Your puree is ready to be served. Do not serve too hot or too cold, let it be lukewarm.
Leftover puree can be preserved in the freezer in a freezer bag for up to a month. All you have to do is to take them out, place them in warm water to defrost.
Make sure it's served at the right temperature.
You may also want to check out Potato Puree Recipe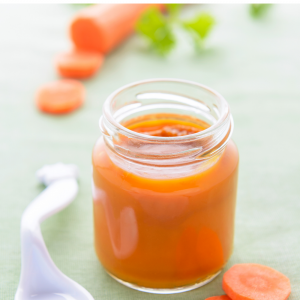 Ingredients
2 Carrots (130g)

1 small potato (75g)

1-2 ml water

50 ml breast milk/ Formular
Instructions
Add the melted butter and mix everything together.