Love is a beautiful thing though complicated at the same time and too bad, it's hard to find. It's what makes the world go round, it brings people together and sometimes tears them apart hence the search for love failure quotes to express this feeling of disappointment.
Love is never perfect but it always has the good moments that make us believe in it again.
And sometimes people fall in love and they want it to last forever, but then reality sets in and their relationship falls apart. This can be devastating for some people who have put all of their time into the relationship only to lose it when the going gets tough.
A quote by Dr. Seuss says "It isn't easy to tell someone you love them when your heart is breaking." Love is what makes us human and if we're lucky enough, love will find us again! This blog post will explore how some of our favorite love failure quotes and can help mend broken hearts.
Heart Touching Love Failure Quotes
1.
"Love fails, only when we fail to love.

J. Franklin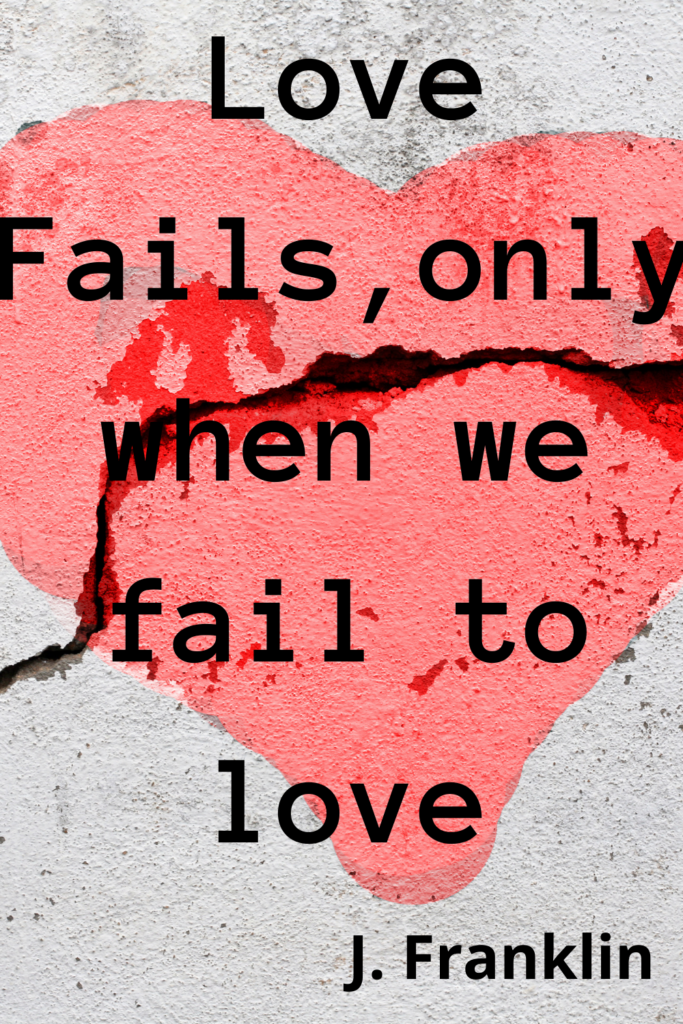 2.
When your door is closed, everything opens. You changed me completely, I'm dead these days.
3.
I tried to forget you, the harder I tried, the more I thought about you.
4.
A break up is like a broken mirror. It is better to leave it broken than hurt yourself to fix it."
5.
I will wait until the day I forget you or the day you realize you can not forget me."
6.
People always think the most painful thing is to lose the one that you love. In truth, the most painful thing is to lose yourself, and not even realize it until its too late.
7.
The most painful memory I have is when I walked away and you let me leave
8.
Sometimes I'm not angry, I'm hurt and there's a difference.

quotes nd notes
9.
Don't cry for that person who doesn't value your tears.
10.
In pursuit of love, you are on the verge. Failure never strikes on the way.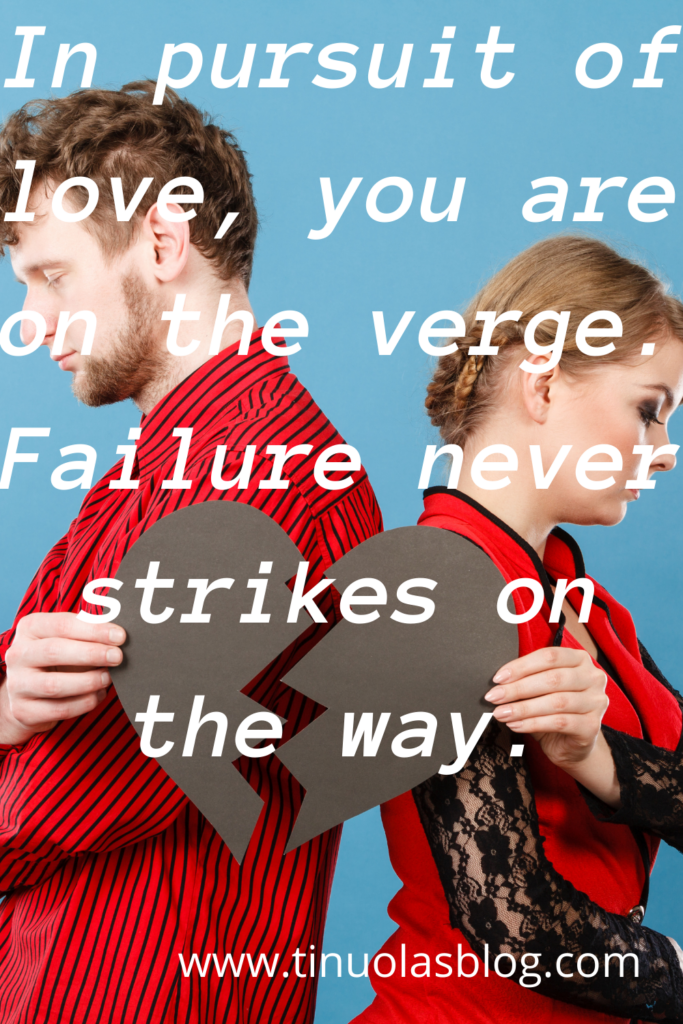 11.
We all make mistakes in life and I have made mine by choosing you to trust with my heart.

-unknown
12.
One Of the hardest things to do Is to delete old messages that once meant a lot to you.
13.
You gave me the best and worst memories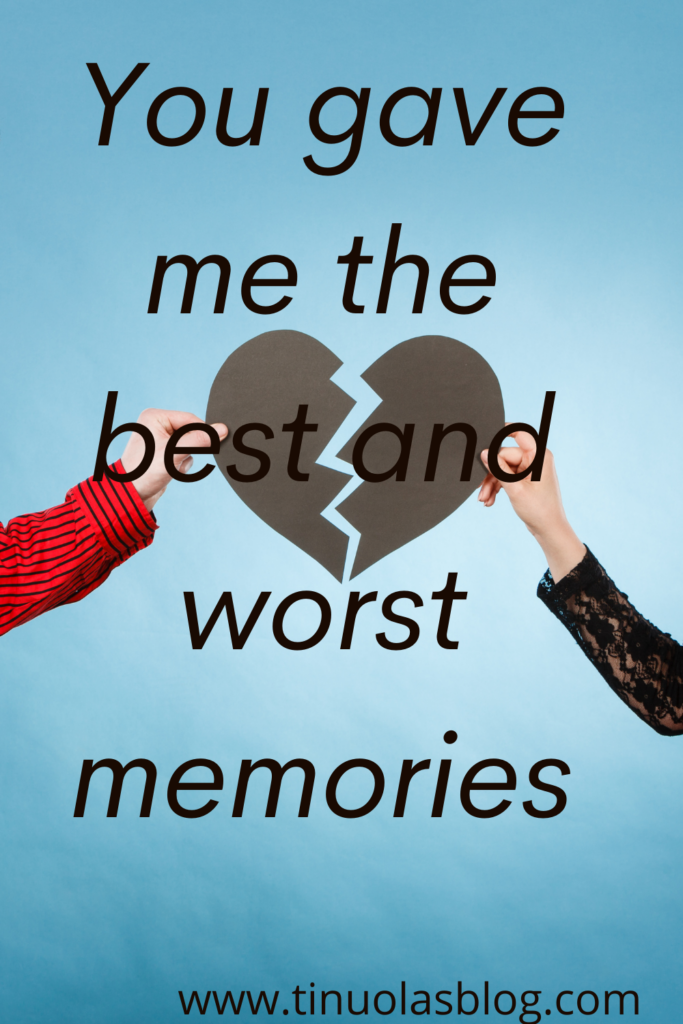 15.
I have counted the steps that you took when you walked away and said goodbye.
16.
When she walked through that door she left me forever alone.
17.
The worst feeling in the world is sitting next to the person that means the world to you and knowing that you mean nothing to them.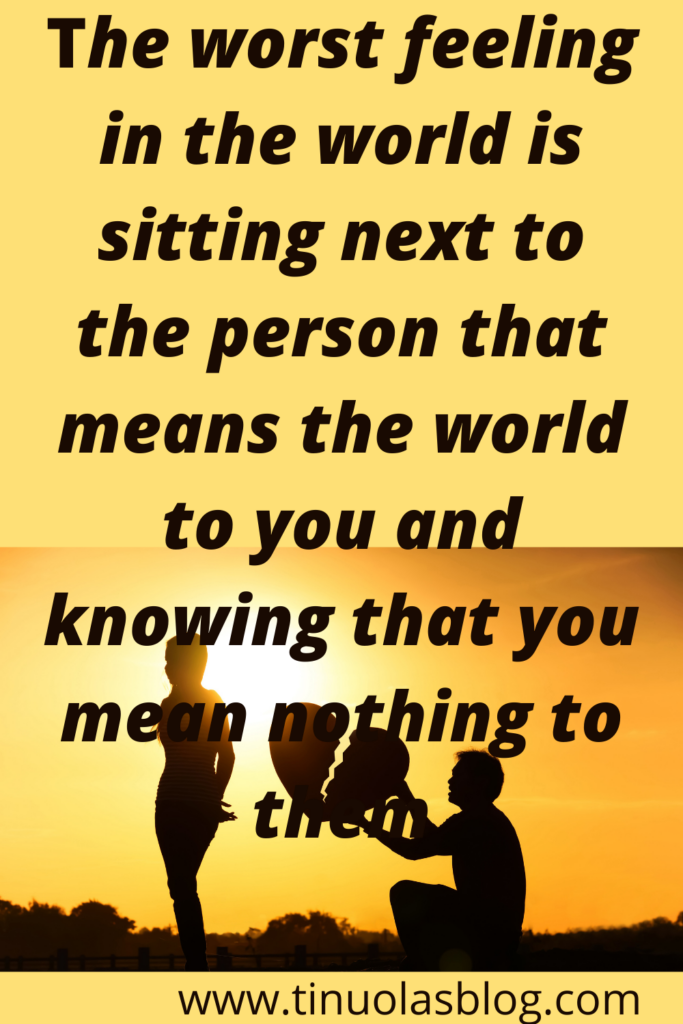 18.
Keeping the thought of my loss out of my mind is the hardest thing I have to do.
19.
Now that we've said goodbye, you still own my lonely mind and I dream about you all the time.
20.
I just hope that you will miss me a bit when I'm gone.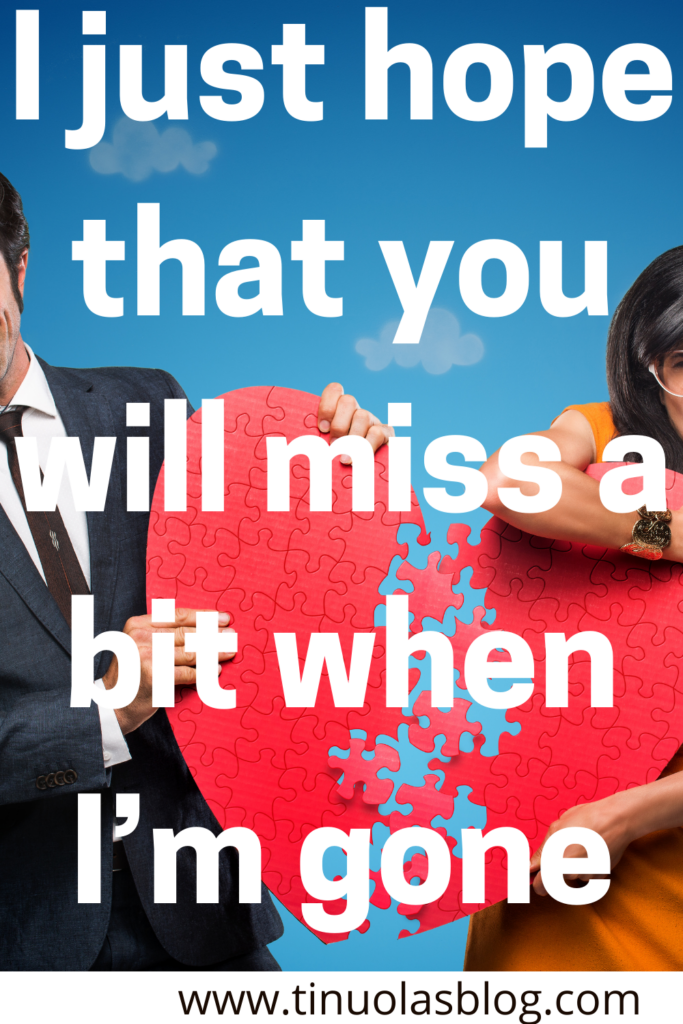 21.
It literally hurts when you have someone in your heart, but in reality, you can't have them in your arms.

-unknown
23.
My heart feels like a shard of a mirror after the breakup. It's better to stay shard than to get hurt trying to patch it."
24.
I tried to forget you, the harder I tried the more I thought about you
25.
One of the hardest things to do is to delete old messages that once meant a lot to you.
26.
What is love? Don't ask a person who loves someone ask a person who has lost someone.
27.
A breakup is like a broken mirror,. it is better to leave it broken than hurt yourself to fix it.
28.
I know you will never come, but I'm still waiting.
29.
Loving you makes me feel complete, but seeing you love someone else makes me think I am not worth it.
101 Romantic And Cute Good Morning Texts For Him
30.
When I backed out and you let me go, it was the most traumatic recollection I have."
31.
Everything that I see and do reminds me of him. I wish I could erase all of his memories.

-unknown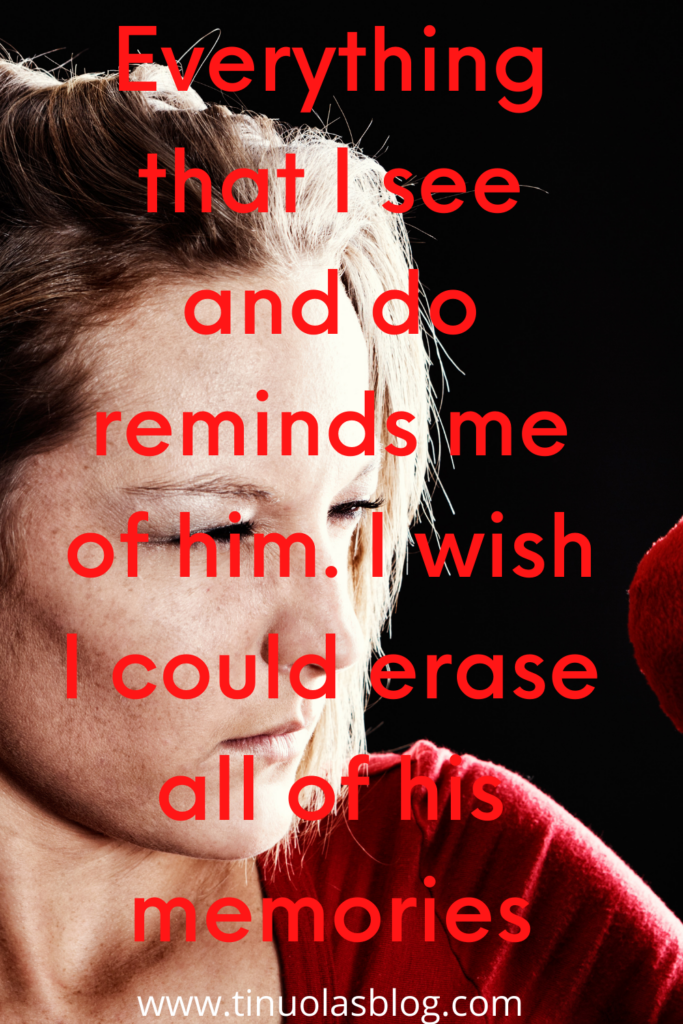 32.
You took away the pieces of my heart when you left.
33.
Out of all the goodbyes we said, this is the most painful.
34.
I've never expected you to turn back in such a manner
35.
Forgetting you, I tried but I failed, somehow your scent and your face forever in my heart are engraved.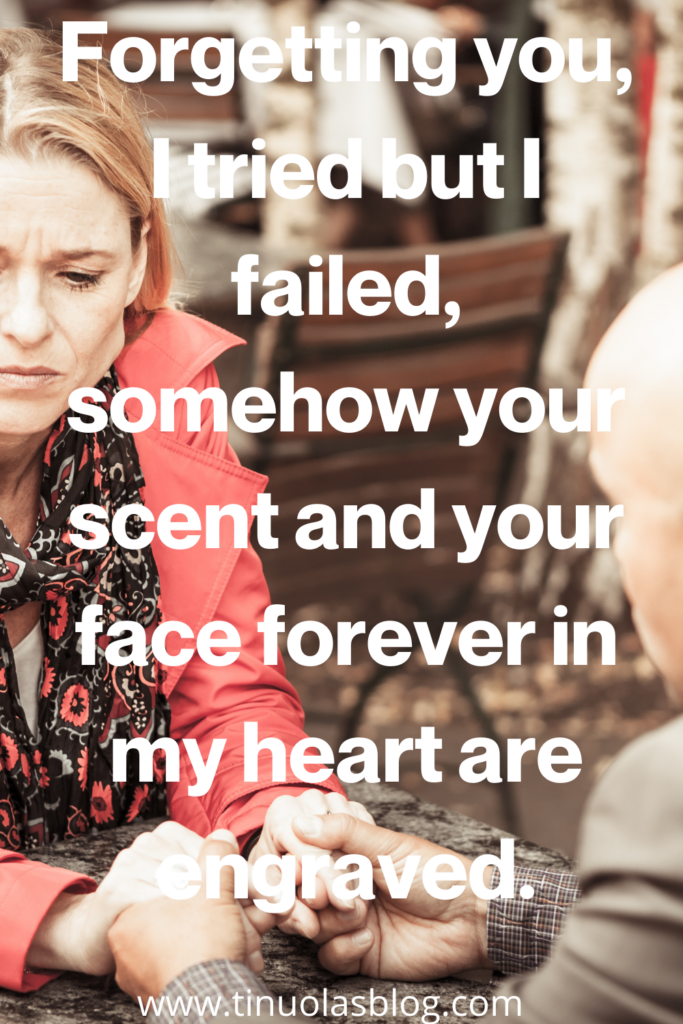 36.
It's better to be with no one than to be with the wong person.

unknown
37.
Nothing hurts more than realizing he meant everything to you and meant nothing to him.

unknown
38.
Loving the wrong person hurts like nobody's business.
39.
My tears are the evidence that I've loved you the most.
40.
Coming home to an empty house makes me realize that it's all over.
41.
If love has failed, it is obvious that it's not love. The more you explore your feelings for another person, the more selfless you become. When you see a loss in love, it's time to realise that people aren't being selfless.

unknown
42.
I feel so far away from the one I wish to hold in my arms.

unknown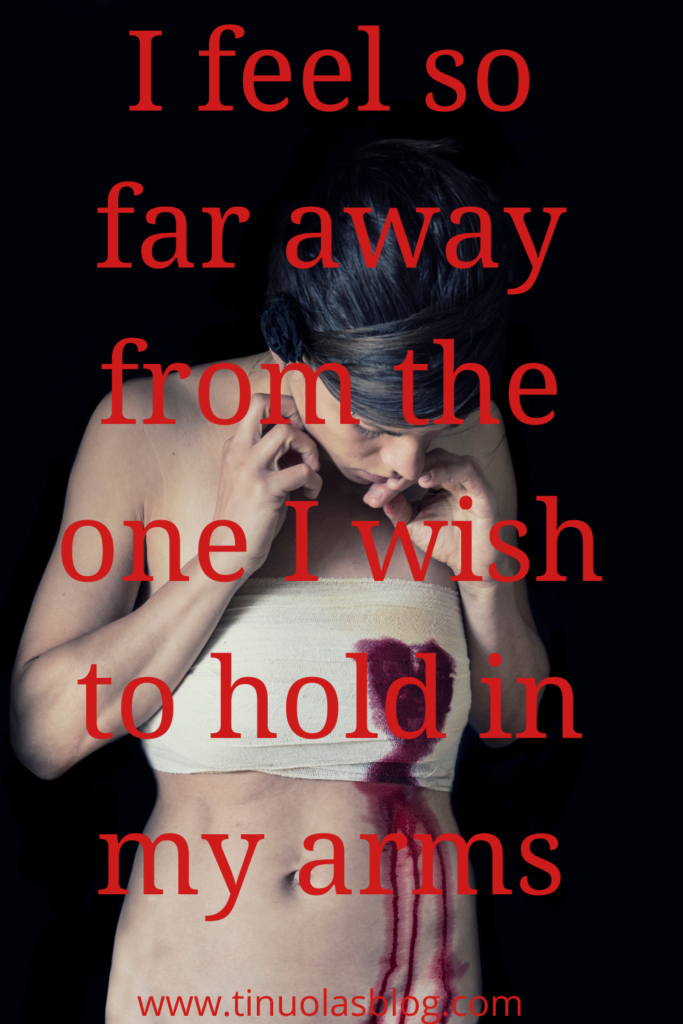 43.
With my head in my hands I sit and cry and think about how we drifted apart.

unknown
Remember, love is worth fighting for and you won't know until you make the leap. Don't be afraid to take a chance on something that could change your life forever, we guarantee it will be well worth the risk.
More quotes on the blog
15 relationship red flag you should never ignore
30 Sweetest Romantic Love Quotes For Him To Make Him Feel Like A king