There are many simple yet romantic things to do on a first date.
Planning a first date can be filled with so many emotions and contemplations on how to make it a beautiful and memorable one.
This is because you may not know the preference of the person that you are about to go on a date with.
However, there are a lot of things you can do to spice up your first date with a person.
Because the first date you have with a person is most likely to lead to more dates or totally cut the friendship short and this is why you need to make it memorable.
First dates are always fun, loaded with emotions, and memorable.
If you're willing to know a few romantic things to implore on your first date then read on.
Romantic Things To Do On A First Date
1. Wine Tasting
Wine tasting is one romantic thing you can do during your first date with someone because it's extremely fun. It's perfect if you're nervous about meeting up as there will be plenty of icebreakers.
Also, make sure he or she drinks before arranging this.
2. Spa Time
A spa date is romantic as well as relaxing.
The pampering from massages and facials helps you connect more as a date.
It also makes you refreshed personally and also gets a boost of energy.
A spa date may also help reignite the spark and sensuality of your date.
3. Cooking Together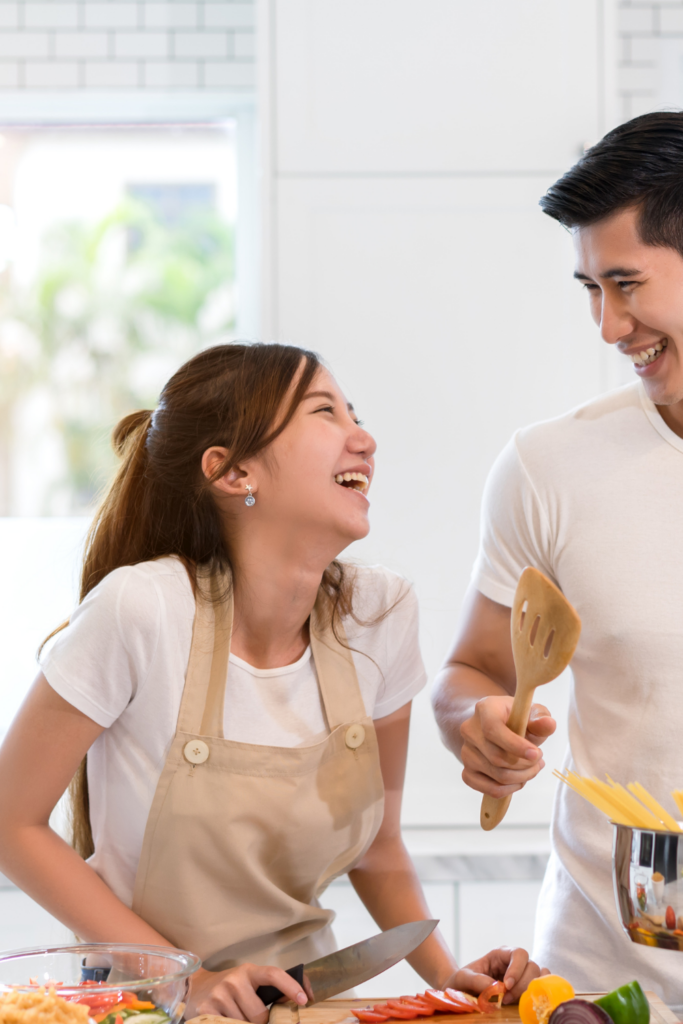 Cooking a meal together can be fun and interactive and this will make you get to know each other in a new way.
Ask your date for his/her favorite meal or pick something you can cook with your date.
Remember that the date isn't about the food but about the bond you create with cooking.
4. Play Video Games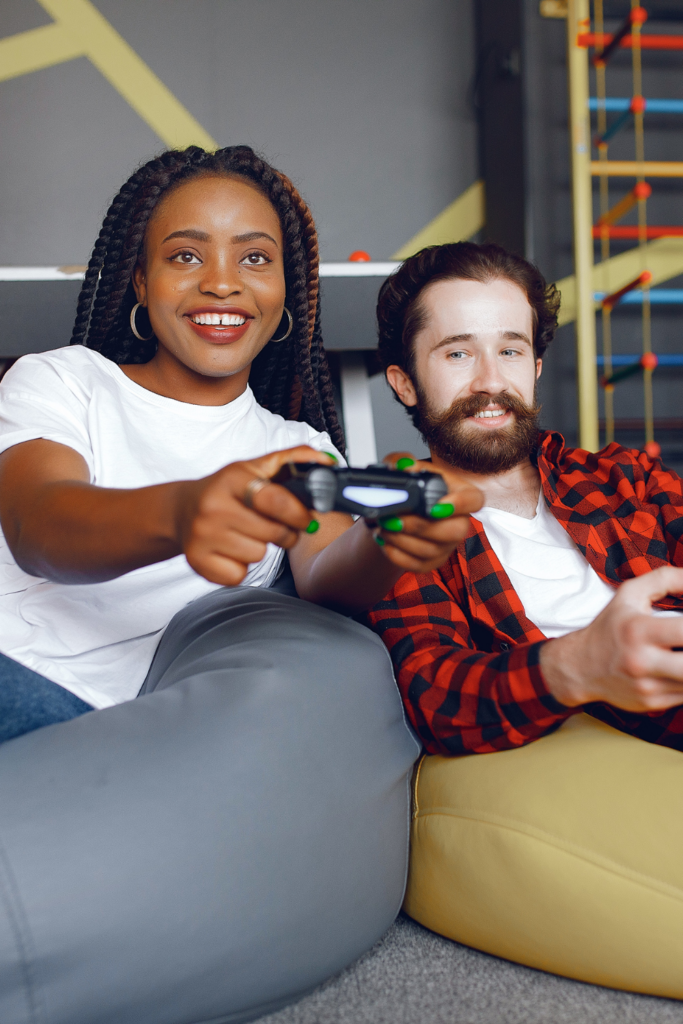 Video games are an excellent way to start a date for various reasons.
Taking interest in your date hobby could be a good way to bond with him.
If your date doesn't know how to play games you can teach them to make it more fun.
5. Go On A Long Drive
There are several ways of adding spice to your love life, yet the idea of a romantic road trip can never go wrong.
The road trip gives you the opportunity to talk about beautiful things that you've always wanted to talk to them about.
6. Make Social Media Videos Together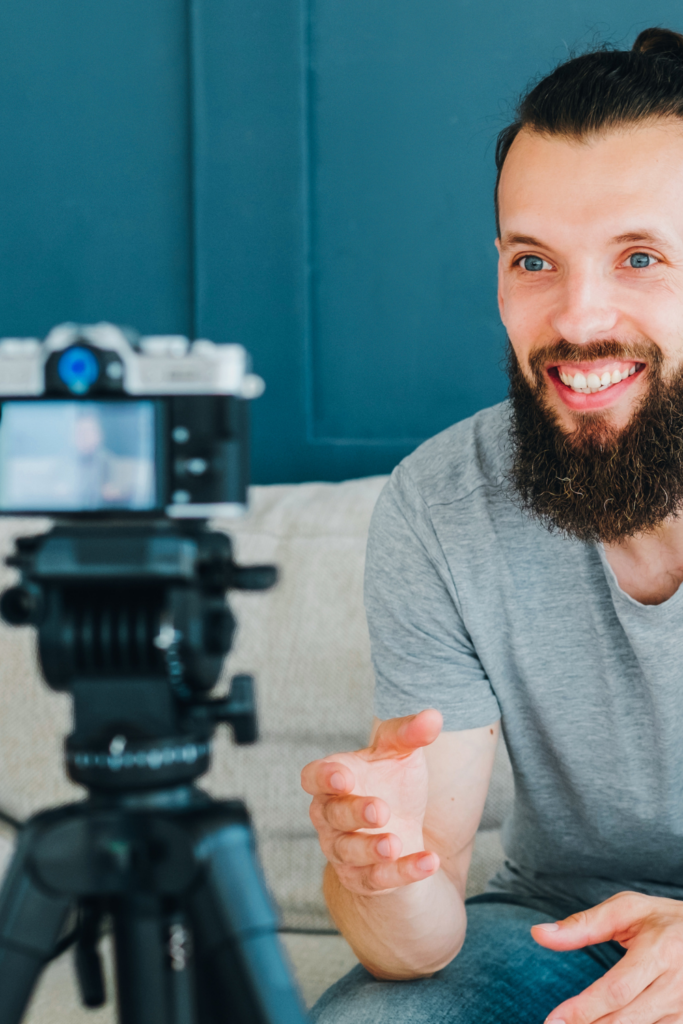 You can do various video challenges like couples questions and answers challenges, or even prank challenges.
It makes you know more about your date.
Doing this can be very exciting and fun.
This also gives you a memory that you can also go back to watch at any time.
7. Take Each Other Out On Dinner
Another beautiful and romantic thing that you can do on your first date with someone is to take them out for a dinner.
I think this is the most common form of the date that a lot of people have.
And to make yours beautiful, dress in an alluring manner and allow your date to order any food of their choice,
You could as well opt for a romantic and private restaurant where you both can have the privacy you need for yourselves.
When planning a date, ask your partner what their favorite cuisine is and find a restaurant that serves it.
8. Workout Together
Doing exercise has a lot of health benefits and can also result in a better connection and attraction.
Working out together will put you both in a great mood.
And doing this, makes you enjoy two things at the same time which are living a healthy life and the same time enjoying a surreal time with your date.
9. Go For A Long Walk
Walking together is the best way to get to know someone.
While holding hands together, conversing and walking can be very intimate and romantic.
If you're looking for a great way to have a first date with someone you can try scheduling a walking time with them.
10. Try A Shot At Painting
Painting can be fun and all, but they give room for conversation.
You will be able to explore your creative sides while getting to know one another in a non-intimidating way.
11. Spend Quality Time Just Talking To Each Other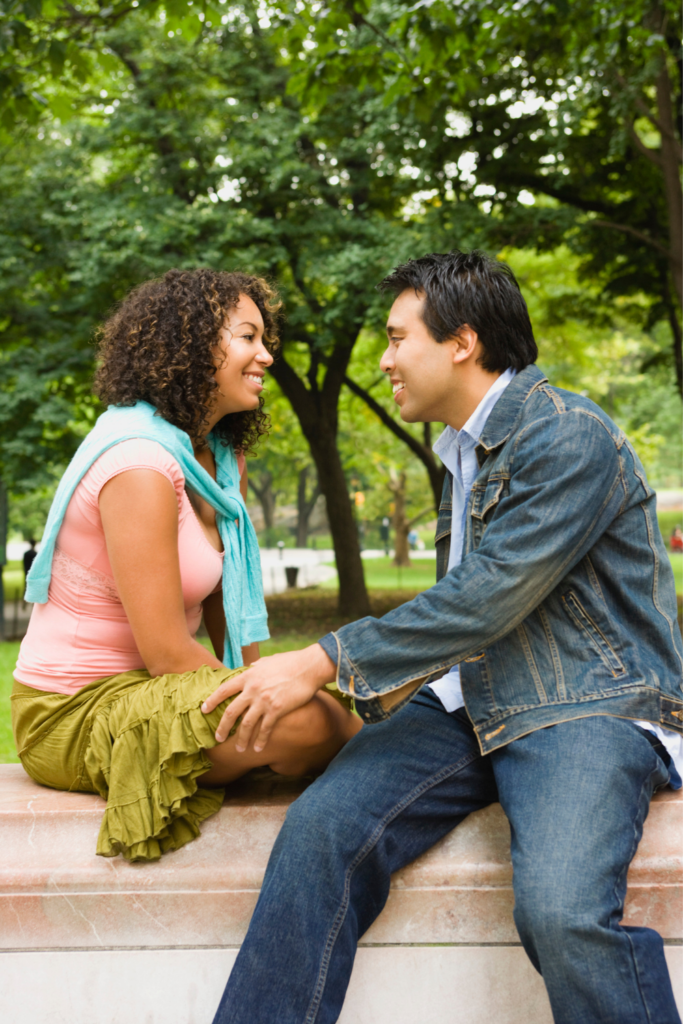 Having a conversation on a date is one of the best ways to bond together.
You can talk about your past, life experiences, family background, educational background, your preferences.
Just getting to know each other is romantic.
12. Go To The Bar Date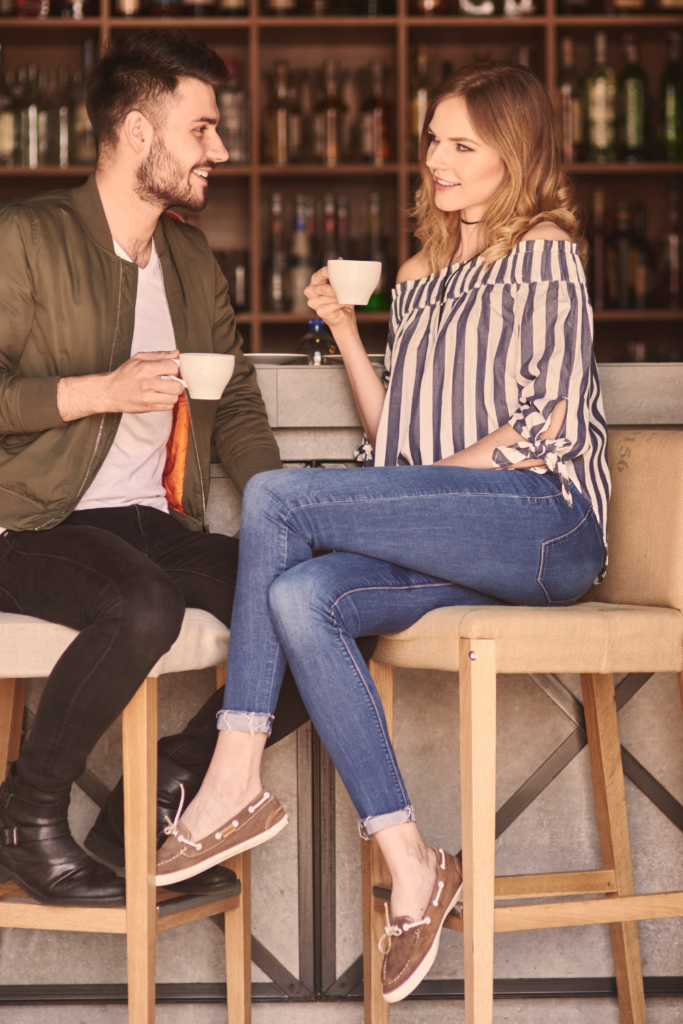 Bars are date spots for a reason. They have good lighting and comfortable noise levels.
Be attentive to your date, eat and drink slowly, order for your date's taste, and be well-mannered.
13. Play Hide And Seek
Sometimes acting childish on a date is necessary because it appears romantic.
Hide and seek is a form of playing romance.
14. Just Do Dinner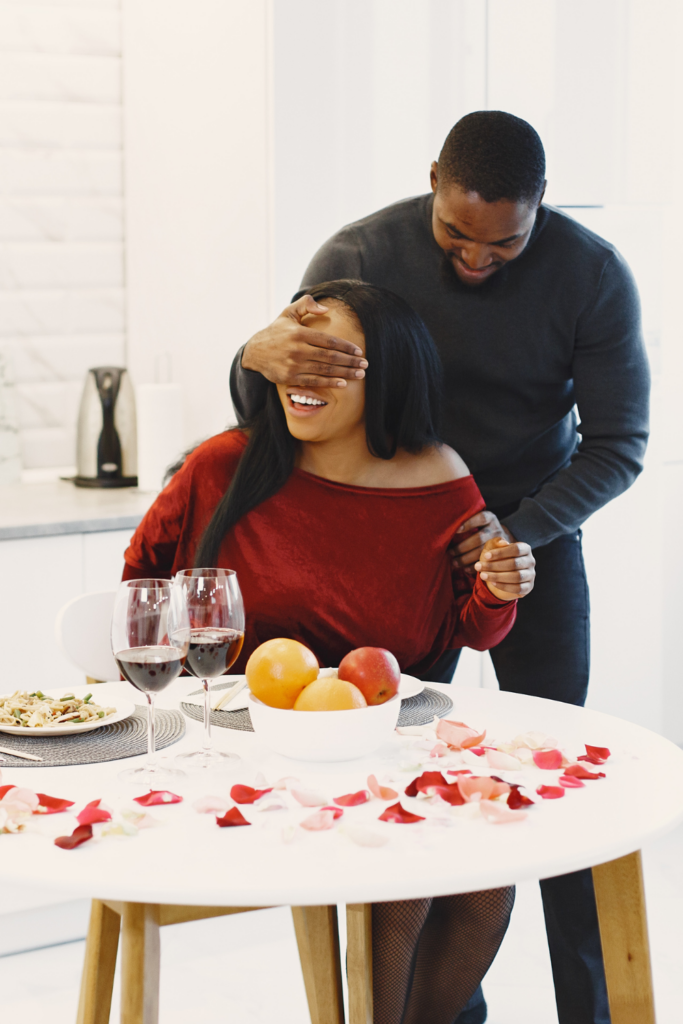 There's a reason a dinner date is classic. There are no distractions just order something delicious.
Having dinner with your date is a great way into making them your potential partner.
15. Make Each Other Playlists
Get to know each other through your favorite tunes, and have a dance party.
16. Dedicate A Song To Each Other And Sing It
If both of you like to sing, a great first date idea is to compose a song for each other or dedicate a romantic song for each other and sing it for one another.
17. Visit A Museum
Walking around a museum and examining artworks is a very bonding experience.
You will find out about each other's likes and dislikes.
Art impacts individuals in various ways and this is ideal for starting a conversation.
18. Go On A Picnic Date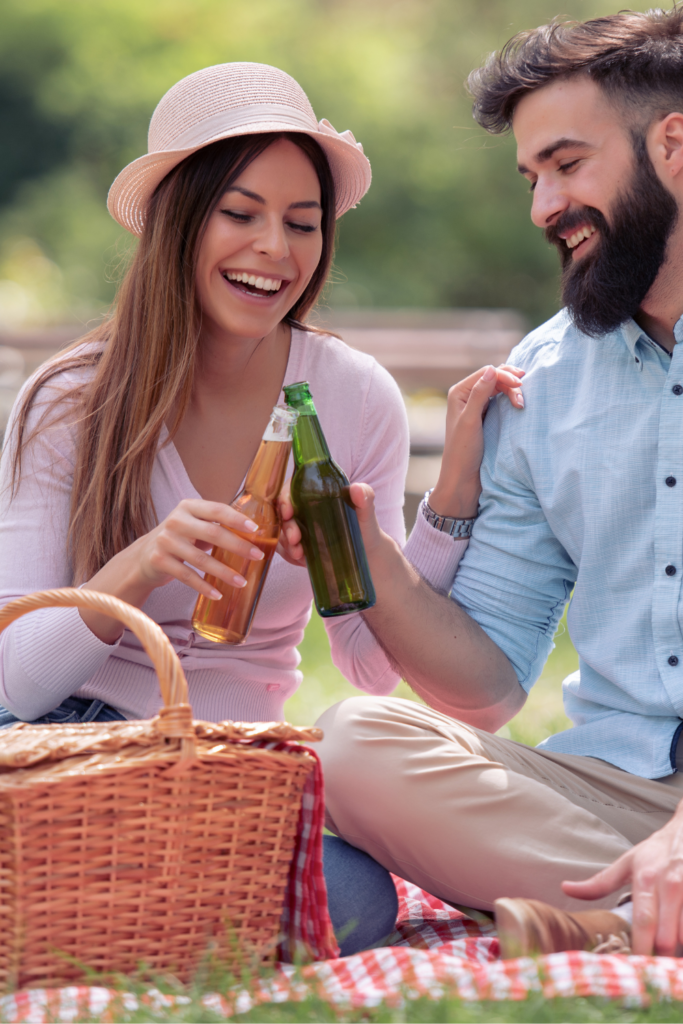 There's something amazingly romantic about a picnic. Set up at a local park or beach to take in the scenery, it is the perfect setting for an intimate heart-to-heart conversation.
19. Visit The Beach
If you and your date love sports, spend quality time on the beach playing like children!
Join the beach volleyball games or simply run along the sand.
You can also build a sandcastle together! Interesting isn't it.
20. Attend A Concert Together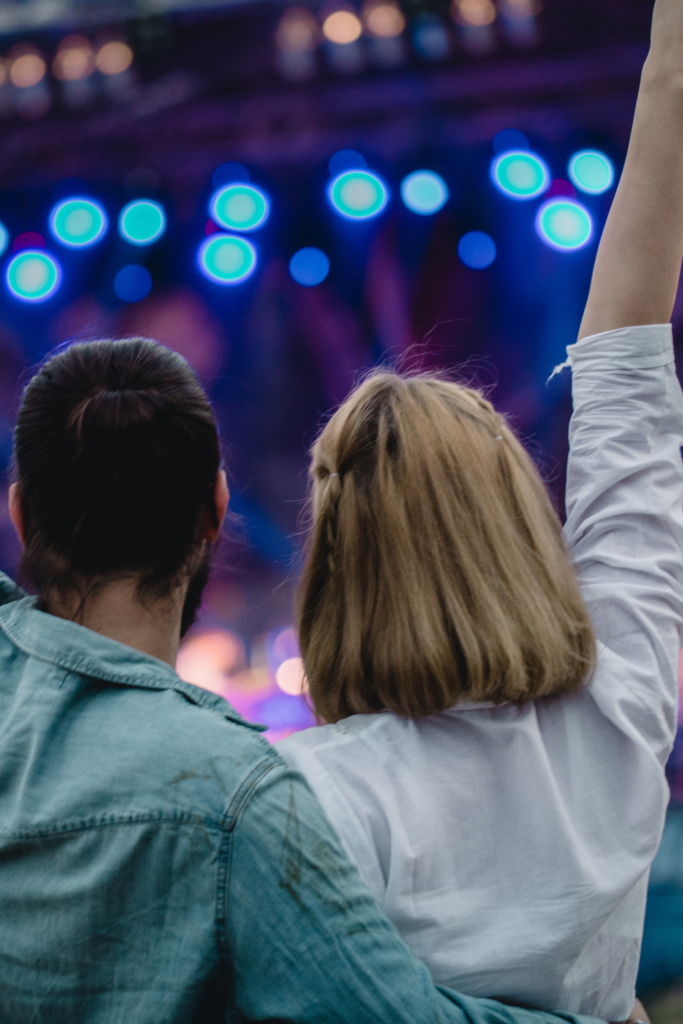 You'll have more space to yourselves and can indulge in some sunshine with your tunes and be a safer distance from others.
Conclusion
A first date can be exciting and boring depending on how you actually want it to go.
However, engaging in pretty romantic activities makes your first date one you'll always have memories about.
If you're looking forward to having a date with someone soon then try out some of these romantic ways.
13 Signs It's Time To Let Go Of A Relationship
What Kills Long Distance Relationship And What You Can Do To Strengthen It