Efo-riro (vegetable soup) is a soup dear to the hearts of the south-western people of Nigeria. I mean, we Yoruba people. It is our trademark soup. You can take anything away from us but you can't take efo-riro from us. Yes, It is our classic soup.
I've heard people say that we Yorubas don't have variety of soups and that all we have is Okro and Egusi Soup. This isn't completely true because the Yoruba tribe can boast of varieties of soups. Even if it were true, we'd still boast in the glory of our efo-riro.
Meanwhile, efo-riro is a soup that is loved by all, even non-Nigerians. Nigerian parties/events are never complete without efo-riro.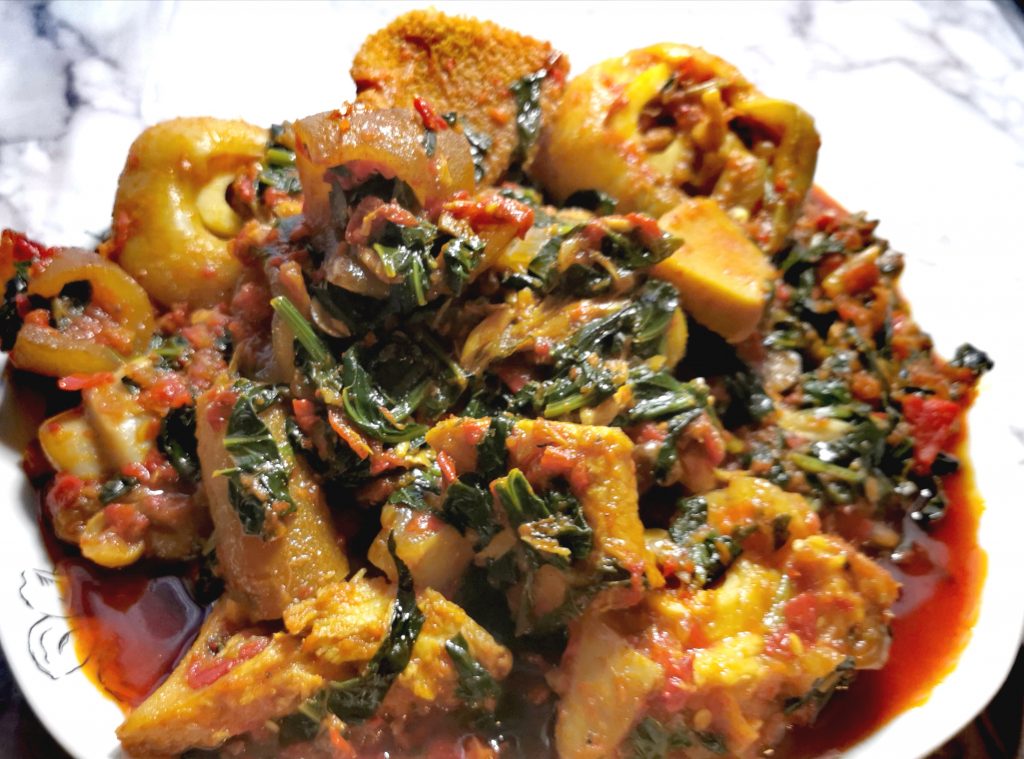 I've had white folks and some Africans approach me to ask questions about the recipe whenever they have the opportunity to be served this delicious soup. Just the same way they ask questions about our Nigerian Meat pie.
Over the years, I have been experimenting my recipes using different methods until I discovered the one I now stick to and I'll be sharing it with you. I love this recipe because it transforms a leafy green into something extremely enjoyable.
It's easy and quick, suitable for lunch and dinner with any side dish of your choice.
It has some ingredients that are indispensable to achieving the perfect result. They are:
locust beans(Iru)
smoked fish or dry fish
cow skin(ponmo)
saki (cow stomach).
I'll be using Spinach for this recipe. I'd have loved to use efo-shoko but it's not available where I live, It's mostly common in Lagos Nigeria. If you're in Nigeria and reading this article. Kindly send me some, I'm missing my Shoko so much (lol).
This recipe also requires no tomatoes at all. It's more delicious with only red ball pepper without tomatoes. I'll be using this type
You can also use this type below, but it has so much of water compared to the formal.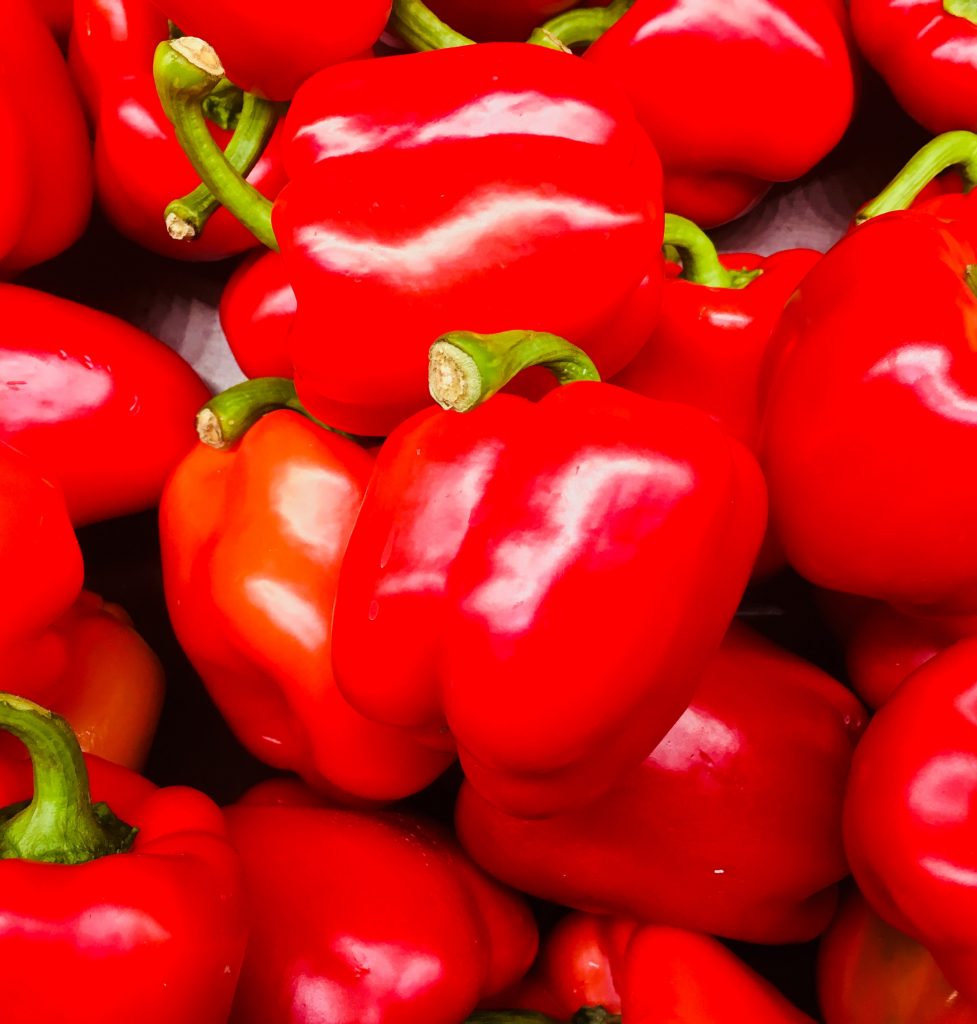 I love juicy efo-riro but not with so much water.
Look no further for the Best Efo-Riro Recipe Ever! You have it here:
For easy and fast cooking, I always recommend to prep. all the ingredients before the real cooking starts.
PREPARATIONS
Season the meat with some garlic, ginger, onions, curry, thyme, seasoning cubes, and salt. You may also want to use stockfish or dry fish. Soak them in warm water some hours before and wash them.
Wash and slice the spinach. You can use efo Tete(Amaranthus Hybridus) or 'Shoko', but if they are not available where you live, use fresh or frozen spinach.
Boil some water and add to the spinach. Remove the water after about 2 minutes and drain any excess water.
Blend the red ball pepper (tatase), scotch bonnet (atarodo), 1 onion, coarsely, and set all the ingredients aside.
Pour the blended ingredients in a pot to allow boiling for about 10 minutes.
Slice the remaining onion and set aside.

You might enjoy this recipes as well
Efo-Riro
I love this efo-riro recipe because it transforms a leafy green into something extremely enjoyable. It's easy and quick, suitable for lunch and dinner.
Print
Pin
Rate
Ingredients
500

gram

Leafy greens (Spinach, Tete or Shoko)

8 Red ball pepper

2 scotch bonnet pepper (Atarodo)

2 big onions

½ cup palm oil

2 tablespoon locust beans (Iru)

1½ teaspoon curry

5 seasoning cubes

1½ teaspoon salt

2 tablespoon grounded crayfish

Meat ( Beef, cow leg, goat meat, cow tail,etc)

Pommo

Saki

Smoked Mackerel
Instructions
On medium heat, place your pot and pour the palm oil.

Add sliced onions and the locust beans. Stir both in the palm oil until they become translucent.

Add the boiled blended ingredients, stir in the oil, and cover to cook for about 3 minutes.

Open and add your seasoning, salt, curry, and the grounded crayfish. Cover and allow to simmer for 3 minutes ( Try stirring in between to avoid burning)

At this juncture, Add all the meat and fish of your choice and cover to cook for another 3 minutes, so that the fish and the meat get incorporated in the sauce.

Open and add your last ingredient which is the leafy green of your choice. Stir in thorough, do not cover again at this period to avoid too much of water in the soup. Just leave it to cook for another 3minutes.

Turn off the heat and serve with any dish of your choice: Fufu, Eba, Pounded yam, and even white rice.
Video
Nutrition
Serving:
90
g
|
Calories:
170
kcal
|
Carbohydrates:
10
g
|
Protein:
15
g