Knowing how to stay consistent with your goals makes you a highflyer this is because consistency is king over every other action.
It precedes our talents and dreams. Consistency can make you become the best version of yourself in a short while.
While every big action counts, consistency is that constant and regular effort you put into something, even if not big, but at least it's consistent.
We all have that goal, inspiration, and dream that we hope to smash but what happens when everything looks just so impossible,
One of the things that hinder our goals from becoming reality is lack of consistency, if you're inconsistent then be sure to never achieve all your goals.
To achieve that success that you desire, you'll need to be consistent with yourself and with your goals.
If you don't do this, you may end up feeling like a shadow of yourself, unfulfilled and disappointed.
You need one thing to help you smash your goals and its consistency.
In this article, I'll be giving simple and practical steps on how to consistently achieve if not all but most of your goals.
How To Stay Consistent With Your Goals
1. Set big goals.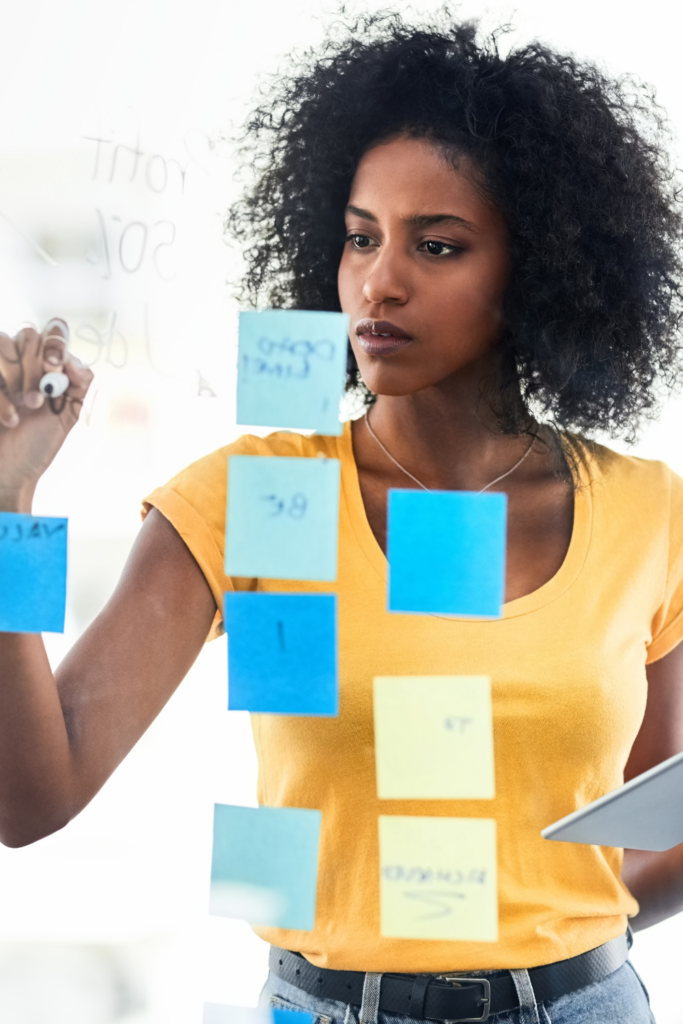 Big goals are the most important part of the process.
They're the driving force behind your success and motivation, but they can also be intimidating and overwhelming if you're not careful.
Setting big goals is something that everyone should do as often as possible, but it's especially important for those who want to achieve their dreams but find themselves stuck in a rut or feeling unmotivated on a regular basis.
Bigger goals require more effort from you than smaller ones do, which means they'll take more time and dedication before they pay off but once they do pay off (and believe me when I say that they will), there's nothing better!
2. Identify Your Goals
Of course, you cannot smash down a goal that you haven't set your mind to achieve, so the first step to being consistent with your goals is identifying them.
Make your goals specific, mind you, not all wishes are goals.
Your goals are specific things that you want to achieve within a given period.
So, identify your short and long-term goals, write them down, and give them a time frame.
Also, make sure that your goals are smart. This is what I call the smart goals.
S-specific
M- measurable
A- achievable
R- realistic
T- timely
Once your goals are fitted into these categories then achieving them wouldn't be difficult.
3. Evaluate Your Daily And Weekly Performance
There is more even after specifying and writing down your goals, you must make sure that you keep a track record of your progress.
Evaluate how far you've gone with them.
To make your goal easier to achieve start by having daily goals and then weekly, monthly and yearly goals, this makes it easier for you to achieve.
4. Get An Accountability Partner
Iron sharpens iron.
If you find out that you're constantly falling out of your goals then maybe you don't have a force pushing you, and that's why you'll need an accountability partner.
An accountability partner will help you keep a record of how far you've gone, you can as well call back to order whenever you feel too lazy to continue with smashing your goals.
However, you should make sure that your accountability partner is someone who is passionate about whatsoever your goals are. This will make it easy for them to cheer you up,
5. Work quietly
Share your goals with few people and do the rest of your work quietly
Everyone shouldn't know what you're up to at every given point in time.
This will save you from the so much noise and opinions that they may have to give to you.
Reduce the urge and need to explain to them what you're up to.
Keep your dreams private and work in silence. The results will eventually speak for itself.
6. Celebrate Your Small Wins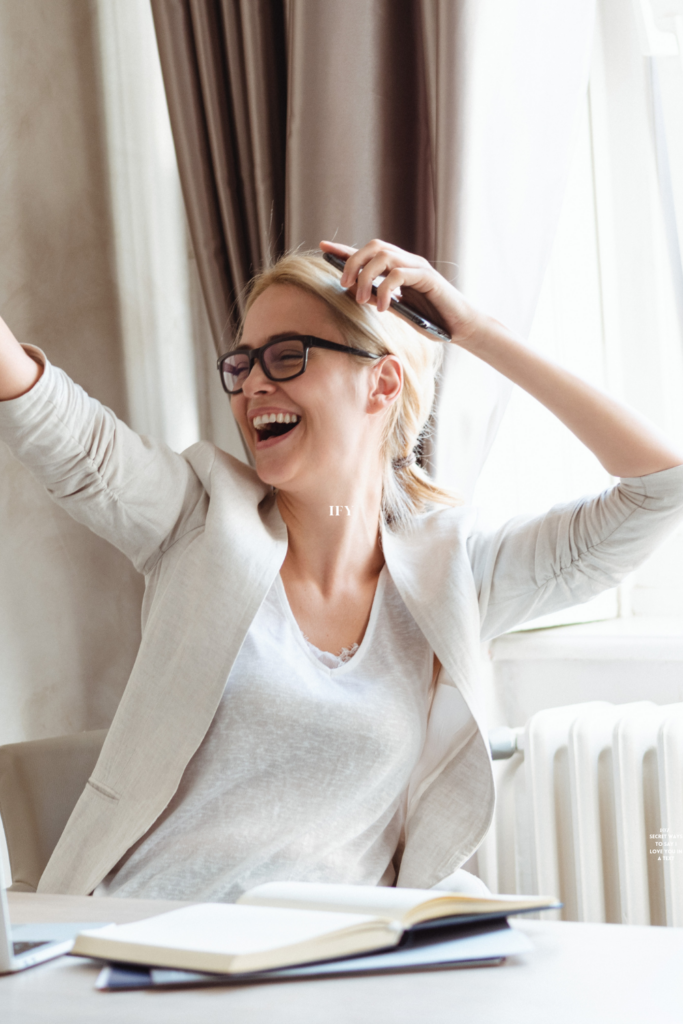 When smashing your goals don't be too hard on yourself, give yourself a thumbs up whenever you achieve something new, this is a means of celebrating and encouraging yourself to do better.
It could be as little as taking yourself out or getting yourself a little gift.
By the way, you deserve everything beautiful so why don't you get it for yourself.
7. Get Motivation Stickers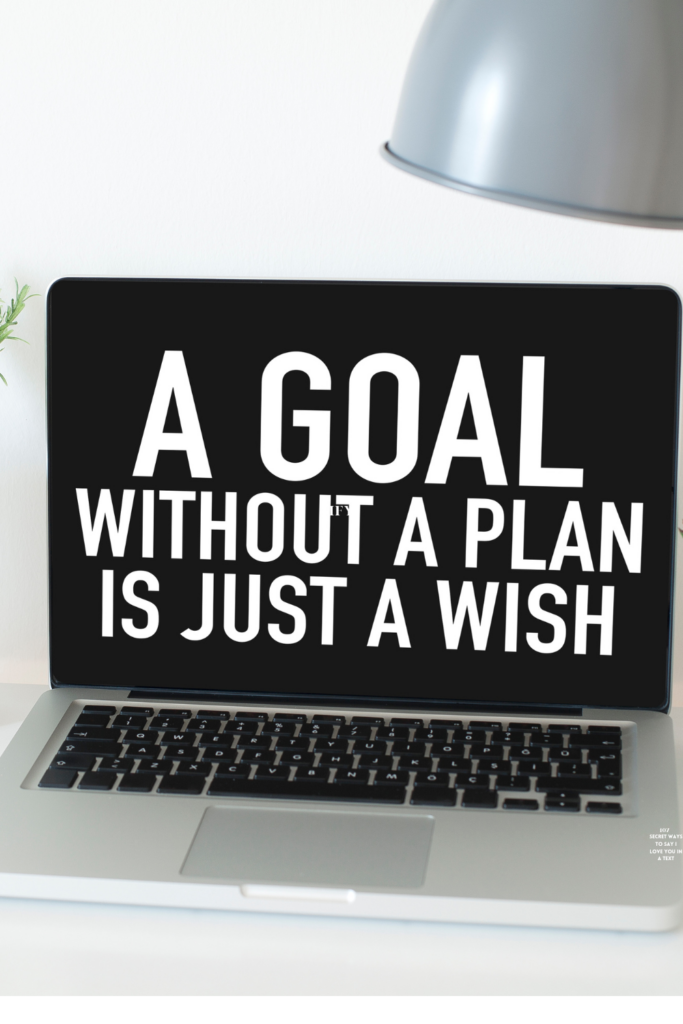 It will be easy for you to stay consistent with your goals when you wake up to motivation.
So you can start by getting motivational stickers and paste them around your walls.
One thing that has been helping me over time is that whenever I read a quote or wordings from something if it catches my attention I write it on my sticky note and paste it in my room.
With this, I wake up and sleep seeing it so, it stores in my subconscious mind thus, making it easy for me to achieve goals.
8. Make Use Of Your Smartphone
A lot of us spend quite a number of time on our Smartphones.
We are literally on our Smartphones at every given point.
So, making use of your smartphones as reminders to achieve your goals during the course of the day is the best thing to do.
Set a calendar alert or download an app that sends you goal-related messages at key times during your day.
There are so many apps that can help you track and stay consistent with your goals.
9. Stay Motivated
It's so easy for us to lose track of our goals when we are not motivated so if you truly want to be consistent with your goals try always to be motivated.
Surround yourself with the things and people that remind you of smashing your goals.
You may begin to listen to messages and podcasts of people that you admire or a book that will keep you motivated.
Just make sure that you're always motivated to hit the ground and keep running with your goals.
Conclusion
No one will help you achieve your goals if you don't do it yourself, they may only give their help or support.
And because of fact, consistency is something that a lot of us struggle with, once we are able to overcome inconsistency in achieving our goals then there is no limit to what we can do.
If you can make use of these practical steps then get ready to smash all your goals.
Positive Habits To Create An Epic Life
11 Things You Should Be Doing In Your 20s To Avoid Regret In Your 30s And 40s