To get your new year right, there are some powerful new year's resolutions ideas that will work for you if only you can embrace them.
Every New Year comes with an aura of change and possibilities as some see it as another privilege to start their life right and beautifully.
A resolution is a statement of intent or purpose.
For some, it's usually a New Year, New Energy, New possibilities, and New habits.
Also for most people, is a new beginning with the chance to start all over again by giving serious concerns about specific issues in their lives.
Although, every New Year marks the start of another numerical calendar and nothing more.
That is, your new year's resolutions speak volumes about how you picture your year, and the activities you'll be engaging in.
What you'll be doing more or less, and most importantly the value you'll add to your life during the course of the year.
with the chance to start all over again by giving serious concerns to certain issues of their lives.
In this article, you'll be reading about a quite number of New Year resolutions you can make to help you have a productive year.
Powerful New Year's Resolutions Ideas
1. Earn/Save And Invest More.
It's not what we gain but what we save that makes us rich – Robert Kiyosaki
It's one thing to gain a lot of money and it's something entirely different to invest it into a profitable commodity that will earn you more money in recent times.
One of the powerful New Year's resolutions ideas you should make is to save up for rainy days.
And how do you do this?
Live on a stipulated budget. Don't spend above what you earn. It is advisable to even spend way below what you earn in other to save and invest the rest.
In 2023, to live the financially independent life that you desire, you'll need to increase your stream of income.
Try as much as possible to also live below your income so as to save and invest wisely in other things that will multiply your money.
2. Try Out New Dishes
Being explorative with dishes makes you enjoy life better.
One of the New Year's resolutions ideas that will work for you is to try out new dishes at least once every week.
A lot of times, we stick to the type of food that we are used to, therefore finding it difficult to explore food from other tribes, cultures, or traditions.
You can learn new recipes on YouTube and get a cookbook of dishes you would like to try out as this is a powerful new year resolution that will work for you.
So, one powerful resolution that you should take seriously is to try out new dishes, eat varieties of food and learn how to cook.
3. Cook In Bulk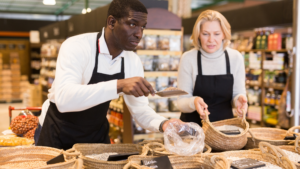 Cooking in bulk will help you save a lot of money as you can always cook in large quantities and store in as much as you want to.
If you find out that you spend a large amount on eating out especially if you are a big family then you can always opt for bulk cooking.
One benefit of bulk cooking is that it saves you time, and energy and at the same makes life easier for you.
So, you can always walk into your house with the hope of having one or two cooked food in your fridge.
This makes your year a beautiful one.
4. Commit to a healthier sleep routine.
An average adult sleeps for less than 7 hours daily.
While the average hours of healthy sleep for every adult is seven hours.
Unluckily, a lot of adults don't abide by this rule.
One of the best new year's resolutions ideas you should make is to have a healthy sleeping routine and to achieve this, you'll have to stick to a consistent sleeping plan.
For you to have at least 7 hours of sleep, this will warrant that you sleep as early as possible every night.
So, one resolution that will help you in 2023, is to stick to a healthy sleeping plan, you can always round up every activity for the day just to catch up with your sleep. I mean, it's that serious.
Doing this makes you productive and refreshed every morning.
5. Join Clubs Or Group Of Your Interest.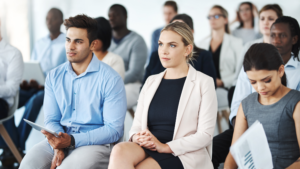 Another New Year resolution you should have for 2023 is to be intentional about joining the circle of your interest.
Sign up for groups or clubs that share the same interest as you do.
When you do this, it gives you the opportunity to be in a community of like-minded people, and with this, you can share your goals, passions, interest, and opinions together.
6. Maintaining a healthy eating pattern.
One New Year resolution you should make that will work for you is always maintaining a healthy eating pattern.
By doing this, you become strong and healthy.
Eating healthy also helps boost your immune system.
If you are the type that is used to eating only junk then that should not continue in the year 2023.
Abstain from the unhealthy eating pattern and if you don't have the luxury of time or resources to eat as much as you want, always make sure that every single food you consume is rich in nutritious value.
Adapting this lifestyle will not only help you live healthily but also will make you strong.
7. Learn A New Skill.
One beautiful thing you should add to your 2023 resolution is learning a new skill.
It doesn't matter how many skills you've learned in the past times.
You can always increase in more knowledge if you want.
The most profitable skill to learn in 2023 is digital skills. The world is fast becoming digital and if you don't want to miss out on what it has for you, you should as well join the train.
There are a lot of digital skills you can learn like:
Digital marketing
Freelance writing
Content writing
Web Design and Development.
Search Engine Optimization.
Social Media Marketing (SMM)
Data Analysis.
Video Making and Editing.
Learning these skills will not only make you up to date in the revolving technical world but it will as well, earn you more income as time goes on.
8. Spend Time With Your Family.
Family may sometimes be everything you need to have the best life you desire.
And with the rate by which the world becomes busier, everyone is almost neglecting their primary source of influence which is the family.
In 2023, one thing you should prioritize is family. Therefore, this should be among your New Year's resolutions.
In doing this, you'll have to create and spend more time with them, tell them how you feel about them, and make sure that you all bond so well this year.
I understand that life gets really busier, but the space that family covers cannot be replaced with anything else therefore; it will be a great benefit to spend more time with your family this year and create more beautiful memories with them as well.
Trust me, this is a powerful new year's resolution that will work for you.
9. Journaling
Journaling is therapeutic for a quite number of people.
If you're looking forward to having a productive and fun-filled life then, you should have to take your time to journal every important activity that goes on in your life.
Journaling is a very powerful tool, it makes your thought patterned and as well give you a track record of activities happening in your life.
Therefore, one thing you should stick to or start in this new year is to learn and practice the art of journaling.
Conclusion
Every New Year comes with a lot of energy, sometimes, this energy may last for a long while, while sometimes, it may not even last up to a few months.
Nevertheless, one alluring thing that will help you have a fruitful year is to have written down powerful new year resolutions that will work for you and stick to them as well.
When you do this, be ready to enjoy your new year as much as you can.