One of the best ways to boost milk production is through daily consumption of lactation smoothies. It's the easiest and the most enjoyable way to increase your milk supply.
Meanwhile, a lot of mothers have achieved and recorded great success with their milk supply, after consuming lactation smoothies. In which I'm not an exception.
During my first days of becoming a mom, l terribly suffered and struggled daily with my milk supply. My baby was going hungry and l needed to act fast to increase my production to meet the needs of my little one.
So, my mom came to my rescue. She suggested l introduce these 5 best fruits to boost milk supply into my diet.
But as a recipe developer, l didn't only consume these fruits. I began to combine them with other healthy foods to make incredible and delicious smoothie recipes.
In less than 24 hours, my milk took a new turn and l began to produce in abundance. In fact, l was more than grateful.
Because I've had a lot of sleepless nights and l was at the verge of giving up on breastfeeding.
That's one of the reasons I'm sharing this post to help moms out there. Those who are on a low level of milk production.
Honestly, I've been there and l know how exhausting and frustrating this can be.
The smoothies are fully packed with natural ingredients from lactogenic foods; lactogenic foods are foods that help mothers to experience a boost in their milk supply.
These 3 best lactation smoothies contain breastmilk booster ingredients. The recipes are simple and easy to make under 5 minutes.
Here are the lists of ingredients:
Spinach
Avocado
Flaxseed
Walnuts
Oatmeal
Banana
Strawberries
Blueberries
Almond milk/low-fat milk
Greek yogurt
The above ingredients contain vitamins and minerals that enhance milk production.
GO-GREEN LACTATION SMOOTHIES
Ingredients
150 g Frozen Spinach
1 Avocado
1/2 An Apple
5-6 Walnuts Walnuts
1 tbsp ground Flaxseed
1 cup Almond milk
Instructions
Pour the milk in a blender.
Add the spinach, avocado, apple and walnut.
Lastly, add the ground flaxseed
Blend everything together.
Your Go-Green Lactation Smoothies is ready.
Strawberry-Oatmeal Lactation Smoothies
Ingredients
1 cup almond milk/ low fat milk
Instructions
In a blender, add the oatmeal, banana and strawberries
Add the milk and the ground flax seed
blend everything together.
Pour in a glass and enjoy
Blueberries-Banana Lactation Smoothies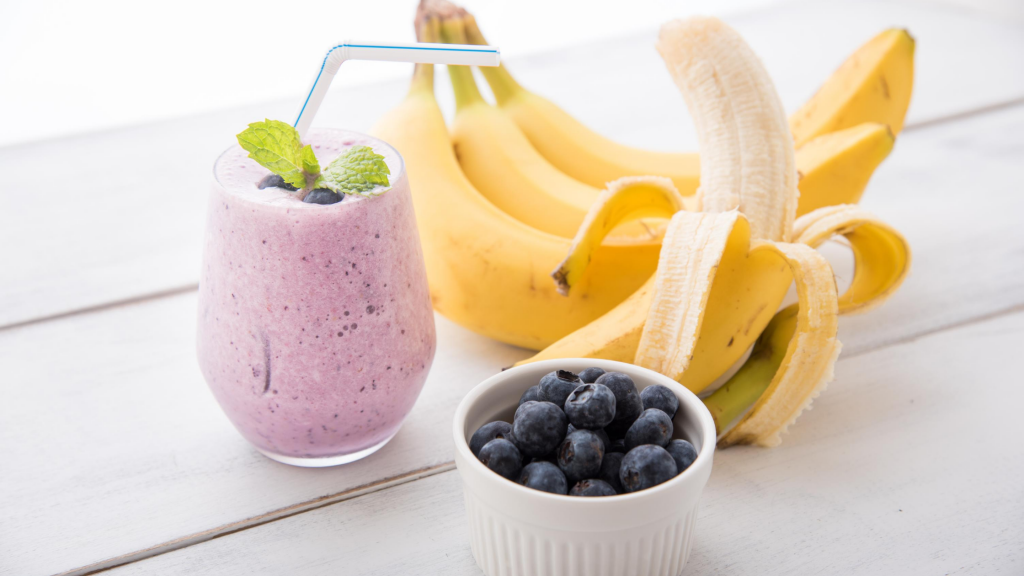 Ingredients
1 cup almond milk/low fat milk
Instructions
Combine Blueberries, banana and oatmeal in a blender.
Add the yoghurt first then followed by a cup of milk.
Add the Flaxseed and blend everything together
Pour in a glass and enjoy.
I understand that every woman's body is different. Some women would see their desired results instantly or less than 24 hours. While some would have to wait longer for their desired result.
Breastfeeding moms should also try as much as possible to stay hydrated. Drinking fluid is vital to keep all the body system functioning while breastfeeding.
While regular pumping and regular feeding can also help to maintain adequate milk production.
This is written based on my personal experience and what worked for me.
It advisable to always consult your lactation consultant and paediatricians for medical advice.
You might also want to read about 7 best and affordable foods to boost your immune system.
5 Best Foods that helped me to boost my milk supply
25 Fun Indoor Activities To do with kids.