Are you wondering how there are healthy snacks for pregnant women? I know right?! Staying off completely some munches of a bit of snack, chocolate, and other sweetened mouth-watering foods can be difficult to keep at especially during a pregnancy stage as a woman.
But we all want healthy babies after all after the 9 months journey ends. The baby's welfare should be the utmost priority at this stage. Most times during my pregnancy days with my three kids, I sacrificed my cravings most of the time for the benefit of my babies.
Don't get me wrong, it doesn't mean we can not eat what we craved for, but that should be once in a while. Eating healthy and snacking healthy is very important during the pregnancy stages.
My health caregiver advised me to stay off completely from junk. She practically told me to substitute my unhealthy craving for healthy snacks, and in which I'm grateful I did. Each time I go into labor, I always come back home with healthy babies.
I'm not a medical practitioner but I try as much as possible to put out here what has worked for me during that stage of my life so that my fellow women out there can also learn from my experience.
So, before I proceed to talking about healthy snacks for pregnant women, I would love to talk about its health benefits.
Health Benefits of snacking for pregnant women
The first benefit of healthy snacks for pregnant women is the extra calories they provide to your body especially for the support of your baby.
Another benefit is the need to fill up the additional space as a result of the bigger size of your baby. So, instead of having extra-large meals, snacks can make up for this.
Healthy snacking for pregnant women may also prevent bloating, gas or constipation due to consumption of large quantities of meals.
So, what makes a healthy pregnancy snack? Is it the recipe or combination? Let's check that out.
I would say, based on research and experience that healthy snacks are nourishing and satisfying. They should also serve as additional dietary needs for pregnant women.
Okay! Enough of this, right? You just want to know about the healthy snacks for pregnant women. I understand. Smiles!
1). Trail Mix
Sometimes eating only one type of snack can be boring to the taste bud and appetite. Trying a mix of some nuts and fruits can be just the magic you need to whet your appetite and satisfy your cravings. This combination of nuts and fruits is called Trail Mix. There are different mixes you can try which may not affect you and your baby.
A mix you can try is a combination of salt-free nuts, sugar-free dried fruits, and chocolate. These are collections of fiber, iron, and other minerals which you and your baby need. Ensure your portion is a half cup of your regular intake.
2). Fruits, Nut Butter and Cracker
One of the healthy snacks for pregnant women is a combination of two or more recipes such as these. You can choose healthy fats such as peanut butter instead of unhealthy hydrogenated oil. Apart from peanut butter, we have almond and cashew nuts which can be mixed with fruits such as pears, bananas, apples, oranges, and other fresh fruits. Any form of but butter contains protein and healthy fats you and your baby needs.
3). Popcorn mix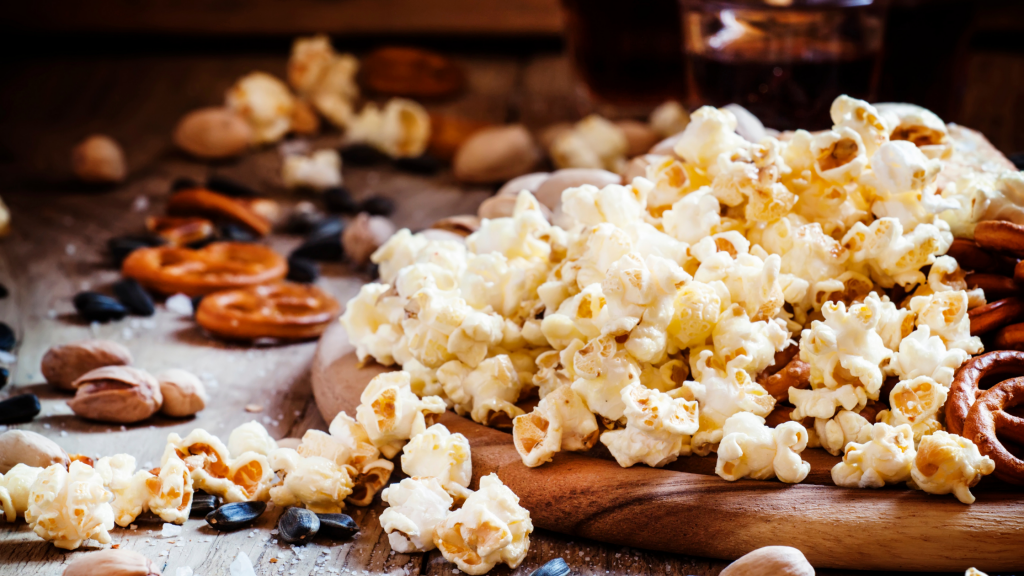 Popcorn mix used to be one of my favourites but I still snack on them from time to time. Popcorn is made of fiber whole grain. So you can make a mix of this snack with your choice of toppings such as Parmesan cheese, a sprinkle of cinnamon, or roasted sunflower seeds. You can also pair it with nuts.
4). Whole grain cereal with milk
The blend of both whole grain cereal and milk is a good and healthy mix of carbs and protein. These combos will help you to sleep quickly and well. So I would advise you to eat this snack in the evenings.
5). Cottage cheese with raspberries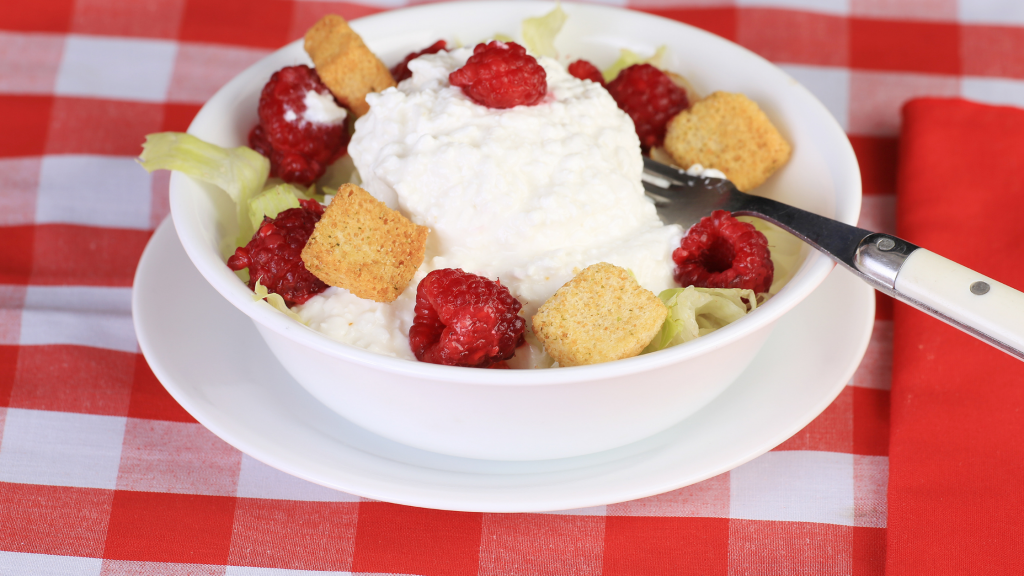 Raspberries are a natural source of antidote for insomnia which is the inability to sleep. It, therefore, promotes the sleeping hormone known as melatonin. When you mix this with low-fat cottage cheese, you are sure to have a great protein nutrient.
6). Wheat Bread, peanut butter with banana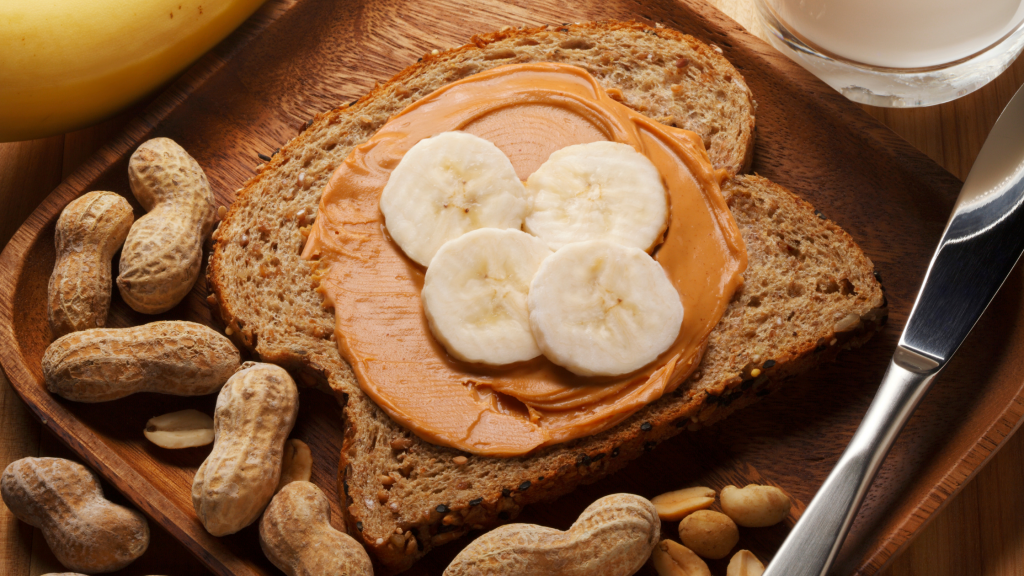 If you have been having difficulty sleeping well at night, you might just have found the solution with this healthy snack. The combo is a complex carb protein. An addition of a few slices of mild ripe banana is a natural sleep-inducing remedy.
7). Warm milk with cinnamon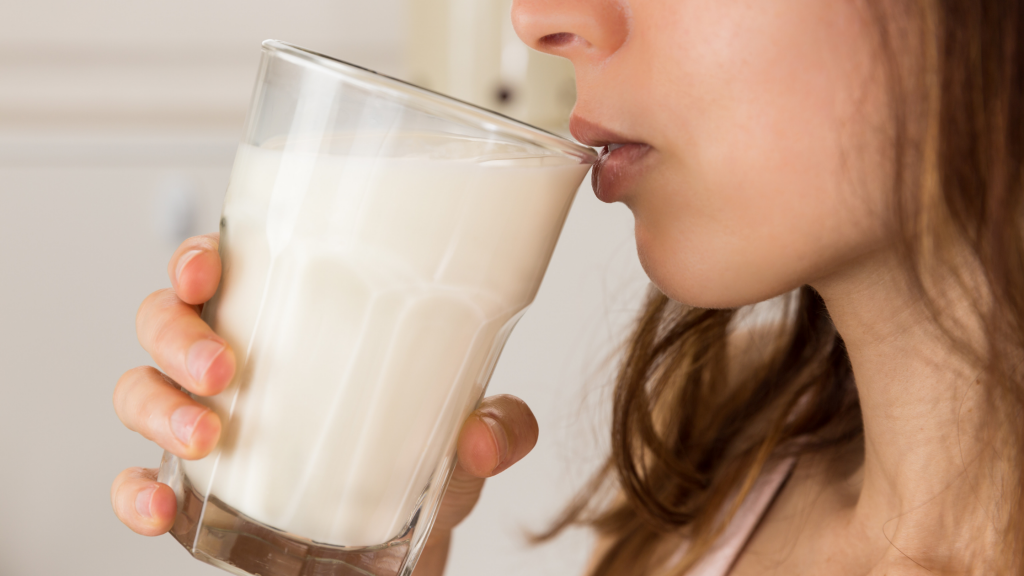 Another insomnia remedy is the mix of warm milk and cinnamon because of the connection between tryptophan and melatonin found in milk and thus, enhances good sleep.
8). Walnuts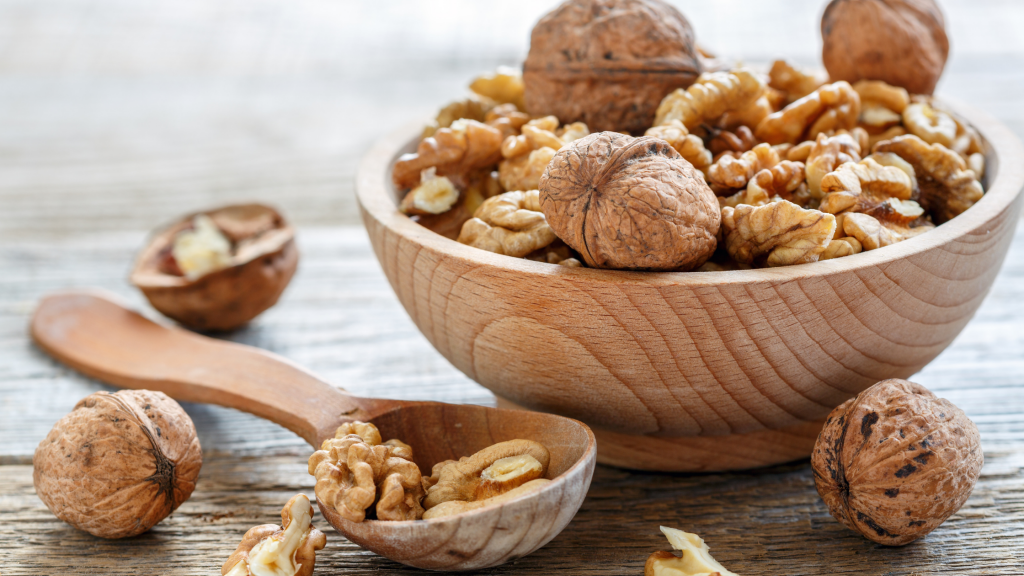 Walnuts are a natural source of protein and omega 3. They also have the potential to stimulate the blood levels of melatonin in the body and as well boost your sleeping mode.
9). Yogurt, fruits and nuts
Who says you cannot take some scoop of yoghurt? Well, at this stage, Greek yoghurt is one of the best options if you crave one. You may also consider plain yoghurt because of its less amount of sugar.
However, a daily or weekly consumption of low-fat dairies such as yogurt with a mix of nuts or fruit will help your baby develop strong and healthy bones and teeth. You can make your snack look interesting with some toppings of diced peaches or berries.
10). Fruit and Chocolate
Dark chocolates are a healthy snack for everyone, which is why it is considered one of the healthy snacks for pregnant women. The good news there is that it may help reduce the risk of high blood pressure and organ destruction for pregnant women. To enjoy this snack, you can pair it with some low-fat milk which would help your baby to develop healthy bones.
11). Smoothies
This will always be my go-to drink anytime. I so much love it! Starting or closing your day with smoothies is never a mistake done. Even after birth, the right combination of some fruits, vegetables, chia seed, and oatmeal helps greatly with milk production especially for mothers who are on a low level of milk production.
I was once there and smoothies helped me greatly. So this prompted me to write an article about the 3 best lactation smoothies for breastfeeding mums. You can click the link to read it, it's not a bad idea to start preparing for that stage during pregnancy especially if you're planning to breastfeed your baby.
There are so many other snacks combo you can choose from
Scrambled eggs or hard-boiled eggs with avocado
Omelet, egg sandwiches
Overnight Oats such as chocolate peanut butter overnight oat, banana-blueberry overnight oat
Granola quinoa bar
freshly cut vegetable mix: Cucumber, cherry tomatoes, celery, carrots, broccoli with a dash of black pepper and salt for more flavor
Kale or spinach artichoke
Roasted chickpeas
Natural Beef Jerky
Rice cakes with peanut butter
Let Me Quickly Give You Some Healthy Snacking Tips For Pregnant Women.
Ensure that your snack is a combo. In other words, make a mixture of various recipes of any of the snacks listed above.
Make sure your kitchen is always stocked with fresh fruits, nuts and other additional recipes you may need at any time. More so, fill it up with balanced snack recipes or menu such as carbohydrates, protein and healthy fats.
The essence of these tips is to help to plan your daily meals and menu.
Snacks should not just be consumed because of our cravings, but satisfaction and healthy living. As a pregnant woman, you need healthy snacks to give you the necessary strength and energy you need which may not be found all the time in your daily meals.

Warning: You need to keep your intake in a moderate portion to avoid extra calories you do not need at any other trimester stages.
Read More
The List of Fruits To Avoid During Pregnancy
11 Foods To Eat During Pregnancy To Make Your Baby Healthy And Beautiful
12 Foods to Avoid In The First Trimester of Pregnancy
Top 10 Foods To Eat During Pregnancy To Make Your Baby Smart And Intelligent