Yesssss! This quick chicken marinade recipe is our favourite in my home. I've been a chicken lover right from my childhood days. In fact, I prefer chicken to any other type of meat; so when my children too now became a chicken addict, it isn't a surprise to me.
It is now the case of like mother like children lol. We eat chicken virtually every day, that is even the first thing my children look forward to eating after school.
As I have said earlier that chicken is our favourite, we have different recipes for quick marinade grilled chicken but this one I'm about to share is our best chicken marinade ever. The taste is unique and absolutely delicious.
I must confess that none of the other recipes taste so great like this recipe. It is juicy and moist; that is why I'm sharing this special recipe with you guys.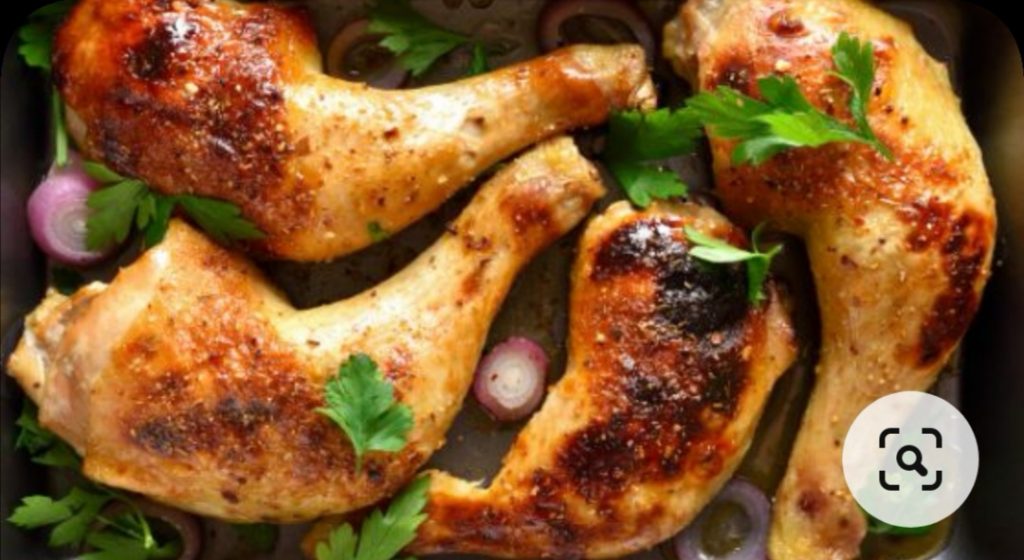 Moreover, it is marinated with soy sauce, brown sugar, lemon juice, spices, and herbs which gives this savoury sweet flavour that it's fantastic; these ingredients are what many people have at hand so it doesn't cost so much to cook. 

In the evening after a long working day, I like to relax with my family normally with a plate of perfect quick grilled Chicken Marinade. Either as a side dish to a meat pie, Puff-Puff even chin-chin and also with a glass of Juice; that's the extent to which I love this quick grilled chicken marinade.
Therefore, If you are tired of eating boring chicken, why not give this quick chicken marinade recipe a trial and be ready to take the taste of your chicken to the next level.
This is the best recipe ever, I love this so much.
After you're done making this recipe, hit the comments section and let me know how you feel about this recipe.
Ingredients
750 g Chicken Thighs

1/2 cup Extra Virgin Olive OilParsley

 2-3Tablespoons Lemon Juice (fresh)

3 Tablespoons Soy Sauce

1/4 cup Brown Sugar

3 Garlic Cloves minced

1/2 teaspoon Salt

1½ teaspoon cayenne pepper

Fresh parsley
Instructions
Preheat the oven or grill to 180 degreeS C or 350 F. Brush grill with oil to avoid sticking.

In a bowl, stir together oil, lemon juice, soy sauce, brown sugar, Worcestershire sauce, garlic, salt, and pepper.

Pierce chicken thigh with a fork all over, and place in a large Ziploc bag.

Pour marinade over the chicken, let marinate for at least 1 hour but if you have the time, let it stay longer up to 4 hours.

Place chicken on the grill and garnish with fresh parsley. Cook for approximately 10-12 minutes each side.

Remove chicken from grill and allow to rest for 10 minutes
Nutrition
Calories:
229
kcal
|
Carbohydrates:
13
g
|
Protein:
5
g
|
Fat:
15.5
g
|
Saturated Fat:
5.3
g
|
Polyunsaturated Fat:
4
g
|
Monounsaturated Fat:
7.5
g
|
Cholesterol:
84
mg
How to make Smoky party Jollof Rice