Do you have a craving for pancakes but don't have the time to make them? This recipe will help you learn how to make fluffy pancakes in just 5 minutes. It's perfect if you're looking for a quick breakfast.
The key to fluffy pancakes is not to over-mix the batter. This prevents gluten from forming and results in light, fluffy pancakes. When making these delicious breakfast treats, it's important that you have all of your ingredients out before starting so that nothing disrupts the process.
Pancakes are a great breakfast option, and they're not hard to make. The key is adding the right ingredients and cooking them in the correct order. You can also add toppings like whipped cream or syrup!
Pancakes are best when they're fresh off the stovetop!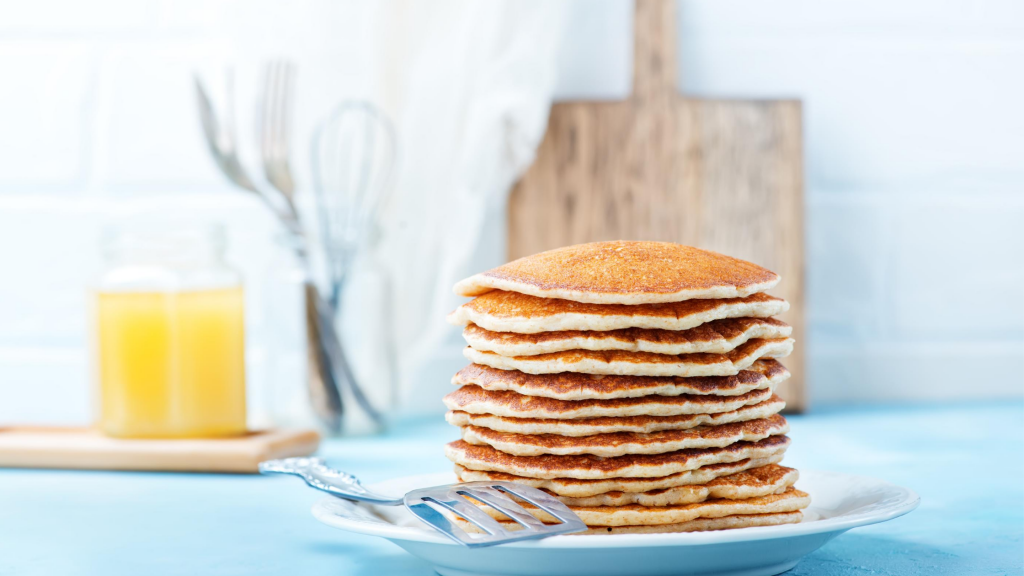 These fluffy pancakes are one of those meals that make those family bonding periods beautiful, bright, exciting, and refreshing. They make a hearty breakfast and they are extremely enjoyable; that is why It's very dear to our hearts and I have decided to share it here on my blog.
Maybe someone will also share that kind of feeling like that of my family by trying out this recipe.
These pancakes are soft, fluffy, buttery, and sweet. The recipe is very straightforward, quick, and easy to make.
They consist mainly of all the ingredients you already have in your kitchen; they are within the budget, you don't have to go the extra mile to make this happen.
If you love pancakes and you are really tired of eating boring pancakes, what are you waiting for? Hurry up and go make some right away! Make sure you make them plenty because these fluffy pancakes melt deliciously and quickly in the mouth.
Ingredients
11/2 cup Flour
2 tbsp Sugar
1 tbsp Baking Powder
1 cup whole milk or reduced fat milk
75 gram melted butter
1 tsp Vanilla extract
2 egg
1 tbsp Syrup
Instructions
Combine all the dry ingredients in a mixing bowl: Flour,sugar, baking powder, salt and mix everything together
In another mixing bowl, combine all the wet ingredients: milk,melted butter, the beaten eggs and the vanilla extract, whisk them together.
Make a round hole in the middle of the dry ingredients and pour the wet ingredients. Mix everything together until the batter is lump free, a whisk will do the job better.
Place a frying pan on a medium heat. Coat the pan with butter or vegetable oil or cooking spray.
Dip a cup to scoop out the batter and pour it in the pan in a circular motion, to make a round form.
Cook one side until it's well cooked or slightly golden brown, flip to the other side and make sure both sides are well cooked. Then your fluffy pancake is ready.
Repeat this process for the remaining batter. It can be topped with any berry of your choice: Blueberry, strawberry,raspberry and even with Greek yogurt or whip cream.
More Syrup can also be added to elevate the taste, just as it's shown in the picture.
You can also try these healthy recipes
Healthy Banana Oatmeal Pancakes
Fluffy Pancakes Video
RELATED POST